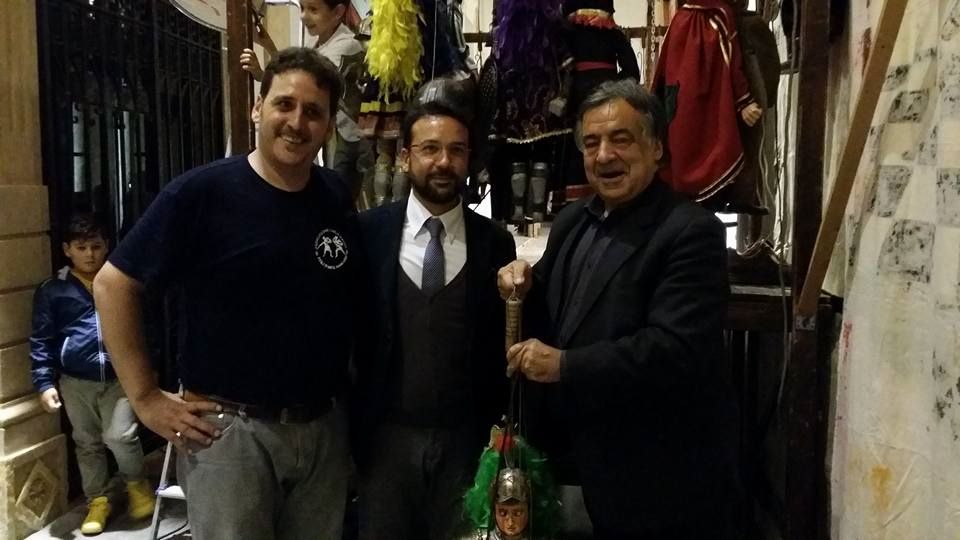 It recalled the ancient traditions of our land and attracted tourists and citizens.
La rassegna "Il Pitrè a Ballarò" organized, at the Public Library, by the cultural theatrical "Charlemagne", under the artistic direction of the master puppeteer Enzo Mancuso and sponsored by the Culture of the municipal town of Palermo, It ended Sunday 6 November recording success with critics and the public.
Two weeks dedicated to popular theater, to cunti and characters typical of the Sicilian folk literature and epic novels of chivalry.
Orlando, Rinaldo, Charlemagne, the bravest champions of chivalric legends, among the great protagonists of the Sicilian, They have started a new life and represented moments of escape and fun for many families. The puppets manipulated by Mancuso have recalled the events of the ancient poems of chivalry.
Many shows and craft workshops dedicated to children through the game, They came into contact with the history and traditions of Sicily.
"Our review has been dedicated to the great Giuseppe Pitre on the centenary of his death because it is our duty to keep alive his memory Sicilian - said the master puppeteer Enzo Mancuso - because in his works are held beliefs, and myths, customs and traditions of Sicily. I look forward to continuing to work with the council because we have to keep alive our roots ".
And along with him the mayor of Palermo Leoluca Orlando: "The great presence and appreciation expressed by the public for this event - said the mayor-are proof of how culture is an extraordinary catalyst of social and economy for our city and how collaboration between public and private is an extraordinary way of working ".